Welcome to International Life Services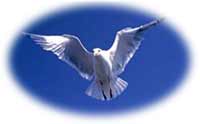 Our vision.
Imagine a world where there is no abortion ... 
no infanticide ... no euthanasia. 
Working together . . . it is within our reach.
International Life Services has a long and rich record of working to restore a culture of life in our nation and worldwide. Our vision is realized through our mission of promoting the sanctity of life from the moment of fertilization to its natural end and promulgating the high moral ethics expressed in the Judeo-Christian tradition. Our commitment is translated into action by training, organizing and equipping people through our Education and Life Services Divisions.
Education
Designed to educate, honor and inspire those who serve.
The Educational Department performs a unique function in that it services the needs of the counseling sector of the pro-life, pro-family movement. The department specializes in providing cutting-edge educational seminars and materials for pro-life service center administrators and counselors.
ILS also provides a wide-range of well researched materials for educators, students, and the general public on life-affirming issues promoting the concept that a well-informed public is a strong defense for the pro-life movement
Life Services
A long-standing commitment to caring for those in need.
We believe that specific concerns and needs of communities throughout our nation are best served by those who live there. Thus we currently have 47 pregnancy counseling centers who are federated members of International Life Services. These centers meet ILS's high quality of counseling and operational standards ensuring that every woman facing an unplanned pregnancy knows the resources she needs in order to continue her pregnancy.
Making A Difference Together

Pregnant? Need Help?
You are not alone. We care
and we can help. 

Call 800-712-HELP
A Special Video Message from
Sister Paula Vandegaer


Click here to see the video.
Counseling The Repeat Aborter
International Life Services
Advanced Training Institute
SAVE THE DATE!
(Click to view larger)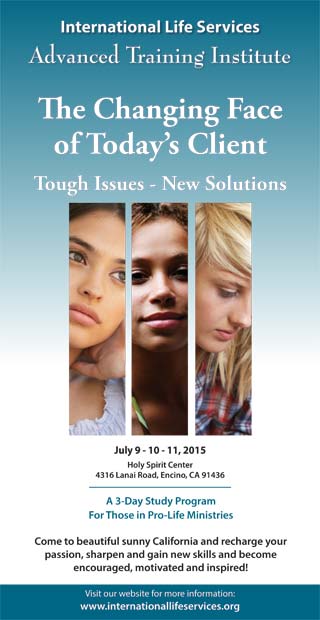 More information will be added to our
website as the ATI grows closer.
Over 35 products to help in your life affirming work.